A born-and-raised west Londoner, Sophie is the Founder and Creative Director of natural skin and body care brand Sister & Co. She's an Urban Massage veteran, with over two years of wellness with us locked down. We sat down with her to find out just how she balances life as a business owner, mum, and advocate of all things self-care.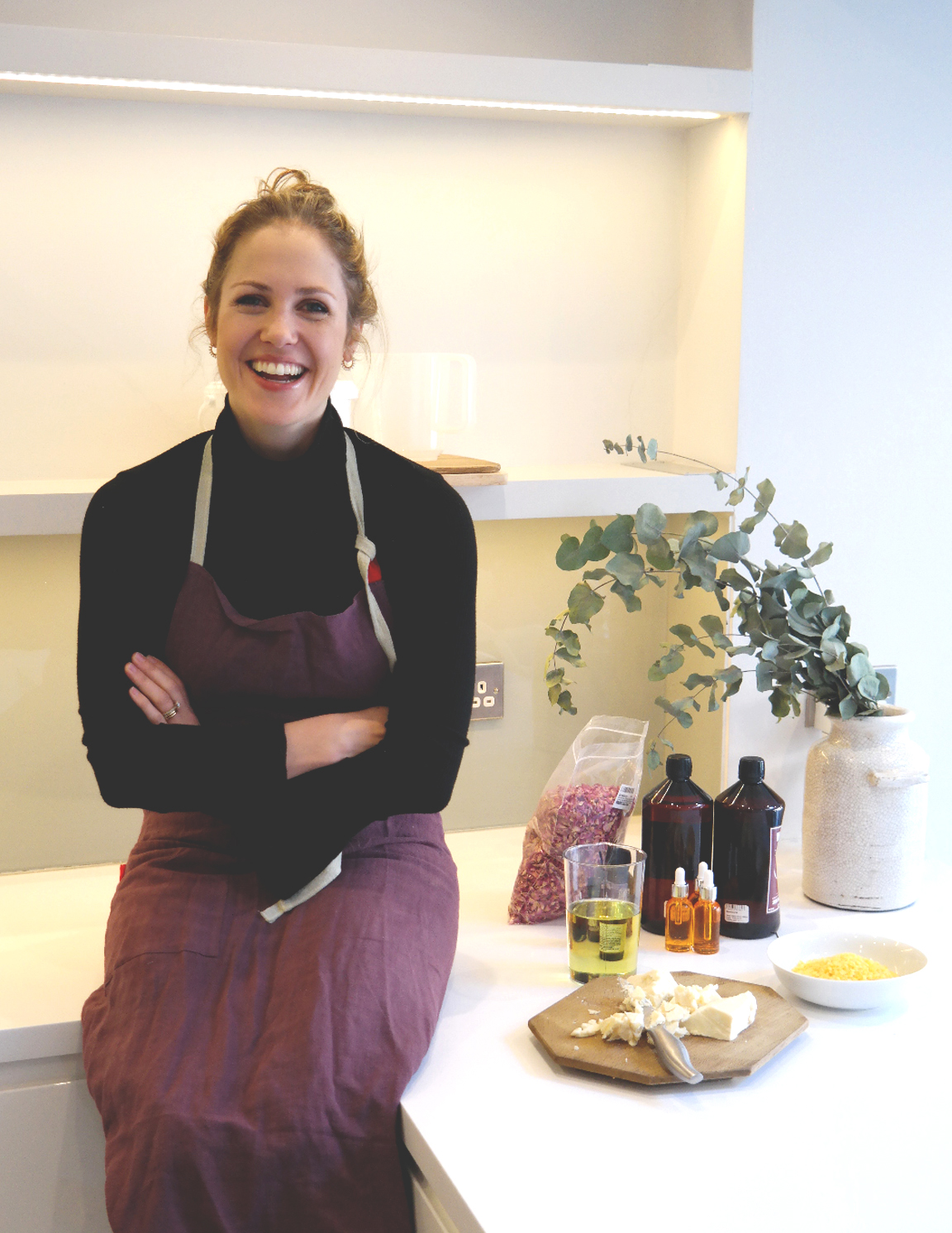 Balancing business and home life
'Being your own boss means your day-to-day routine can be completely different on every day of the week. I work from our office in White City three days a week and from my home in Shepherd's Bush the rest. This allows me to be able to spend quite a bit of time with my 1-year-old son Jake – finding the balance has been tricky but being able to choose where I work makes things much easier!'
'When I'm not working, nothing makes me happier than being able to spend time hanging out with Jake and my husband Sam at our local park in the sun or having friends over for a BBQ with lots of rosé. 'Fun' looks a bit different to what it did a few years ago!'
'It's been a tricky balancing act, but having my son Jake following my passion to start a successful business are definitely my top two achievements. I took a risk in leaving a stable career to start Sister & Co. but even if it had been a disaster, this would still have been my proudest moment.'
Wellness in the City
'I live and work in such a great area of London – I love this city! But I'm lucky, I don't have to commute on the tube or work in a huge office building. I can pick and choose the best bits of city life. Although, saying that, I do worry about the levels of pollution in the capital, and even more so since having a baby.'
'The amount I spend on self-care products or treatments varies from month to month, but I must have a massage! One of my sisters discovered Urban Massage a couple of years back and raved about it! I just thought the idea of having a massage in the comfort of your own home was so great, I had to get involved.'
'When I was pregnant I became a little bit addicted to the Pregnancy massage. Now that I've had Jake, when I have some time and feel like I want to really relax, I'll book the Urban Classic treatment- it is a classic! It's hard to find things these days that force you away from your phone for a whole hour!'
If you haven't had a massage at home before then go for it! If you're worried about feeling self-conscious, there's really no need – the enjoyment soon surpasses that as all the Urban Massage therapists just put you at ease straight away. There's a danger you may become addicted though. Consider that my warning!'
Use code URBANSISTER for 20% off the Sister & Co. website. Expires 30/06/18
Book wellness at home
Massage, fitness, beauty and more, in person or online in the UK and France.
Discover services