We caught up with the chef and co-founder of Detox Kitchen, Lily Simpson to chat about business, food and relaxation.
1) How did you come up with the idea for Detox Kitchen?
Cooking has always taken center stage in my life and so it felt only right that I should make it my career. In 2010 I set up my own catering company and in 2012 I launched Detox Kitchen. The idea came when a friend of mine asked me if I could deliver some healthy food to her as she had just had a baby and was struggling to find time to cook nutritious meals. As soon as I started creating food for her I knew that I wanted to continue doing it and so I set up Detox Kitchen home deliveries and haven't really looked back.  Since starting we have continued to grow our delivery business, we have three central London delis, a cookbook, another cookbook on the way and we are stocked in Selfridges.
2) What makes it unique?
I have always cooked from scratch using vibrant, fresh ingredients and I wanted to show people that healthy food doesn't have to be restrictive or boring, it can be abundant, filling and completely delicious. I created Detox Kitchen with one mission, to get more people eating and enjoying healthy food.
3) What dish do you recommend at the deli?
Hmm. For those that haven't been before, I'd probably recommend a visit to our salad bar, where you can pick from 8 different seasonal salads to create your own box. This really sums up the 'Detox Kitchen' experience. My favourites at the moment are the Summer Pad Thai and Miso Lentil, Broccoli and Sundried Tomato salads! You've got to follow it with one of our infamous Beetroot Brownies too.
4) How do you guarantee the quality of the products and the food?
I want people to eat our food and feel amazing afterwards, and I want them to be surprised by how tasty it is. But most importantly I want to create a brand that people can trust, and so everything we serve is made by us; we know where all our ingredients come from and we know how to cook them to get the most out of them, both in terms of flavour and nutrients. All our food is cooked from scratch daily in our kitchens, nothing taken away, and nothing added.
5) Where did your passion for wellbeing come from?
My earliest memory is sitting on the kitchen counter at home and watching my mum and dad make a stew. Our day was dictated by what we ate and creating dishes was always my favourite part of the day. Having struggled with IBS in the past, it was my own personal journey, experiencing the affect diet can have on health, that really inspired me.
6) Who is your ideal customer?
I wouldn't say we have an ideal customer, but I hope that our food inspires people to eat healthier for good, to make better choices and to be conscious of where their food comes from.
7) How do you unwind after a long day at work?
For me, family is the most important thing. So I love to just go home and cook a meal to share with my husband and children. Cooking at home, in my kitchen, is my happy place, and I find it so therapeutic. That and a long bath before bed!
8) The word "health and wellness" are used often in today's world – what do they mean to you?
There is nothing more important that your health, both physically and mentally. For me, I know I am in a good place when I have clarity of mind, I feel creative and I feel full of energy, that for me sums up what health and wellness really is.
9) How do you think the advances in (tech and) on-demand services have impacted the way people incorporate wellness in their lifestyles?
Eating healthy food has never been as easy and that is a great thing, you can now order a salad to your desk in under 30 minutes. But I worry that with so much convenience we are becoming slaves to our laptops and that is definitely not conducive to a 'well' lifestyle. I think it is really important to put down the tech, get off social media, move away from the emails and just get outside, into a social environment and enjoy good food.
10) Have you ever heard about Urban Massage?
Definitely. In this day and age when people are so time-poor and stressed, I think it is so important to remember to take time for yourself to unwind. And the fact Urban Massage makes this even easier by coming to you is ideal.
11) What would be your top three tips for someone looking to live a healthier lifestyle?
Cook from scratch as much as possible, avoid wheat, dairy and refined sugars and instead of obsessing about calories, listen to what your body is telling you it needs, and eat those things.
12) Any guilty pleasures?
KitKats.
If you want to try Detox Kitchen, enter the

 code URBANMASSAGE10 to get 10% off your first order.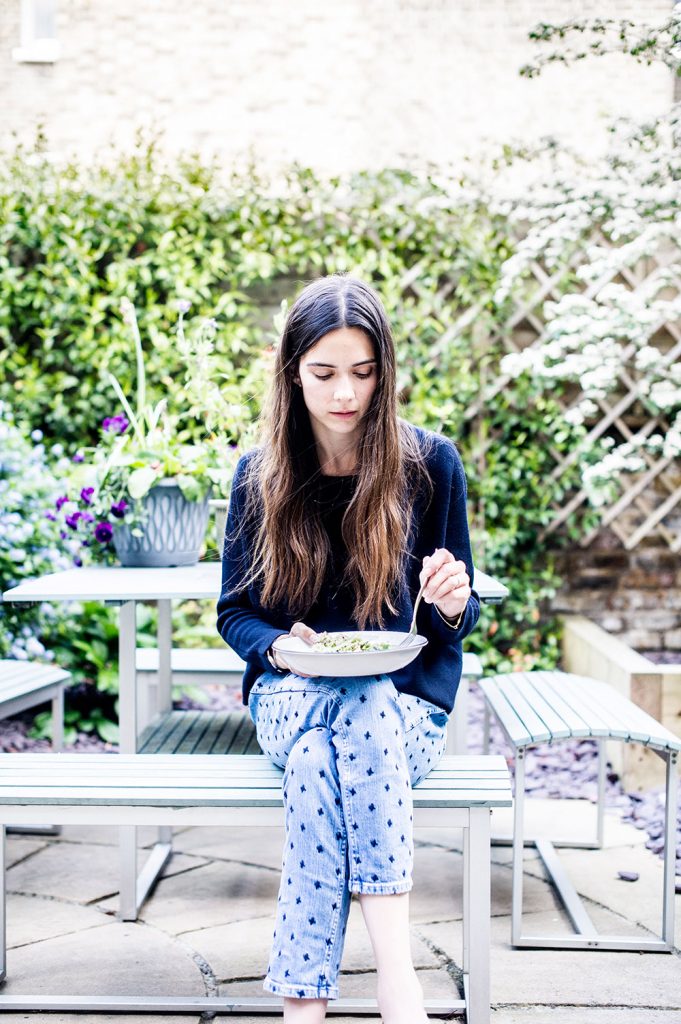 Book wellness at home
Massage, fitness, beauty and more, in person or online in the UK and France.
Discover services