Main image credit: Parkour Generations facebook
There are plenty of outdoor pursuits to be enjoyed in London that don't include sightseeing and shopping. If you want to try out something a little different next time you're in the capital, we've found five outdoor activities that will please everyone, from adrenaline junkies to those who just enjoy a little adventure every now and again.
Kayaking

Credit: British Canoe Polo facebook
Try your hand at canoeing or kayaking at Stoke Newington's West Reservoir water sports centre. Take part in one of the Castle Canoe Club £10 induction sessions held every Sunday morning and they'll show you how to paddle like a pro in no time. This offer also includes several weeks use of the reservoir, so you can visit a few times to see if you like kayaking life before you officially join the club. Be prepared to get wet but to also have a lot of fun.
Castle Canoe Club, The West Reservoir Centre, Green Lanes, London, N4 2HA, +44 (0)20-8442 8116
Parkour classes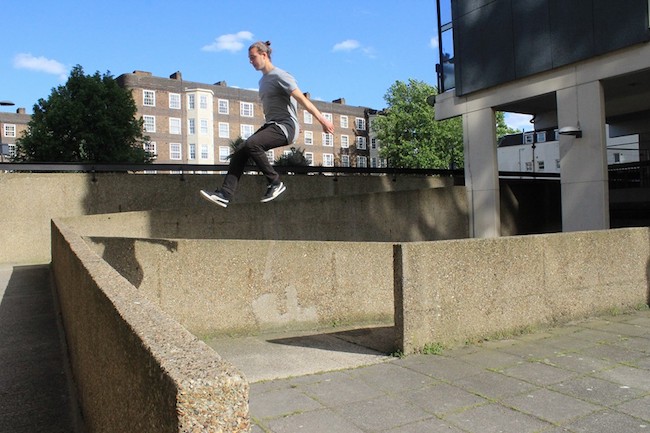 Credit: Parkour Generations facebook
Learn how to run, jump and climb all over London at one of Parkour Generations classes. Held at various locations across the city, they'll teach you everything from the basics of balance right the way through to how to swing from head-high obstacles. A great workout as well as a great fun, parkour gives you a chance to see the city from a whole new perspective.
Parkour Generations, Chainstore Parkour Academy, Trinity Buoy Wharf, 64 Orchard Place, London, E14 0JY, 0203 651 3364
Flying School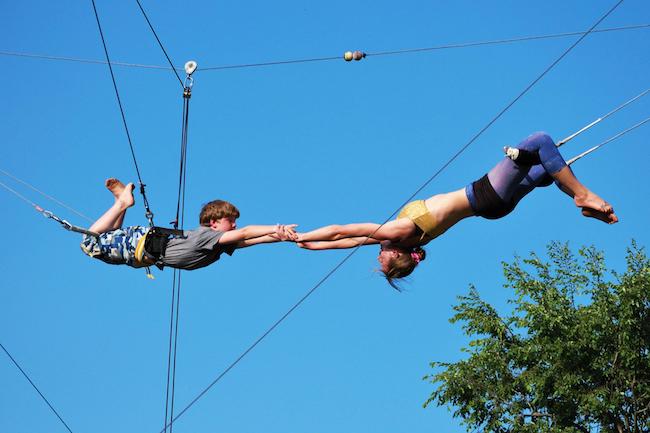 Credit: Gorilla Circus facebook
Learning to fly only takes an hour at the Gorilla Circus Flying School. At either Regent's Park or Kensington Gardens, you'll be taught tricks on the low bar before moving onto the flying trapeze and then finally get caught by an instructor on a swinging bar at the end of the class. If this sounds like your idea of fun, be quick, classes get booked up months in advance.
Gorilla Circus Flying School, various locations across London
Power kiting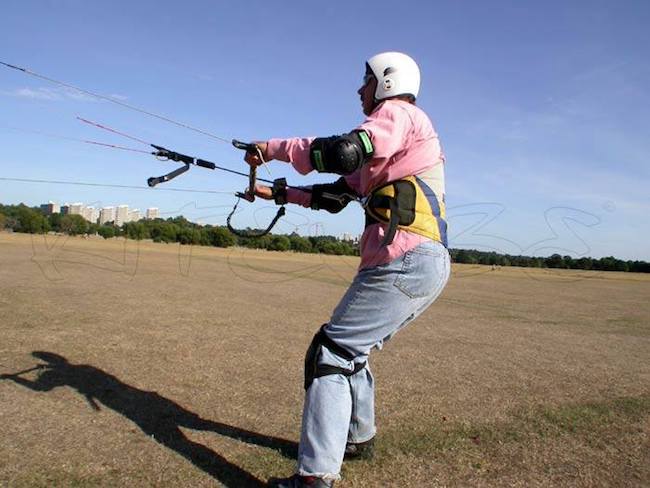 Credit: Kitevibe facebook
Forget the kite flying you did as a child, Kitevibe at Richmond Park offer lessons in extreme kiting. Choose from kite buggying (three-wheeled go-karting pulled by a kite) and kite landboarding (skateboarding propelled by a kite) and feel the thrill that high speed winds can bring. Take lessons or try a taster session to see if this unusual outdoor activity is for you.
Kitevibe, Robin Hood Gate, Richmond Park, TW10 5HS
Go-Karting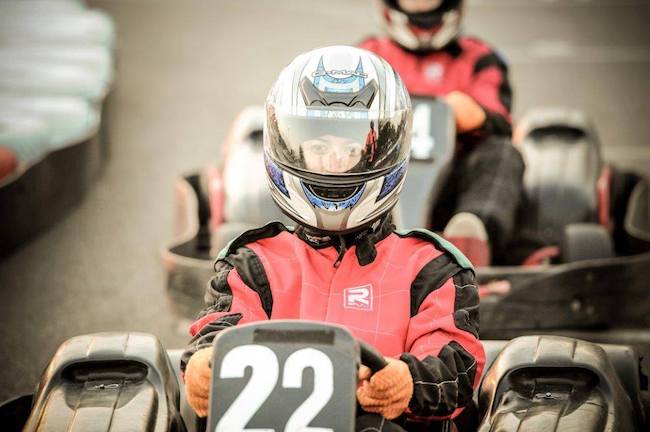 Credit: Karting London facebook
Revolution Karting in Mile End offers outdoor fun just minutes from the Central, District and Circle lines. 750m long, the track here can allow for speeds of up to 50 mph and has bends, corners and chicanes that make for really competitive races. Pay extra for a helmet camera so you can relive that victory lap again and again.
Revolution Karting, Arches 422-424 Burdett Road, Mile End, London, E3 4AA, 020 7538 5195
Life's better with the app
Find out what therapists are working in your area and book one of 11 treatments.
Download our app