What is Hatha Yoga?
Without getting bogged down in yoga jargon, Hatha is a general term for most yoga styles we see today. In the ancient Indian dialect, Sanskrit, the meaning of yoga is to yoke, to unify and to become one and 'Hatha' meaning by force or with effort. 
Specifically, Hatha is often referred to as the classic style of yoga, as we know it in western society – it harmonises the body and mind through Asanas (both static and dynamic yoga poses) and Pranayama (breathing techniques) to create duality in the body and mind. Hatha yoga was originally developed as preparation for the deeper spiritual practice of meditation. 
Why you should practise Hatha yoga
Today, yoga has many different goals for each practitioner stretching beyond it's original purpose. This is why there are so many styles of yoga to choose from – whether you desire weight loss, toning, improved coordination and flexibility, anxiety and stress relief or a complimentary practice alongside more HIIT workouts, sports or weight training. Men, women, young and old all have taken up yoga for its many benefits.
The myths of yoga
The common misconception about having to be spiritual to enjoy this practice has been long gone. The best thing about yoga is that you can be on whatever spiritual path you choose (if any) but being open minded definitely helps you unwind in the class. It's inclusive and non-discriminatory by its innate nature, meaning that absolutely everyone can embrace the benefits of yoga.
After completing a yoga class, you should feel rejuvenated, energised, optimistic, refreshed – leaving you 'yoga stoned'. 
Hatha yoga at For the Core (FTC) studio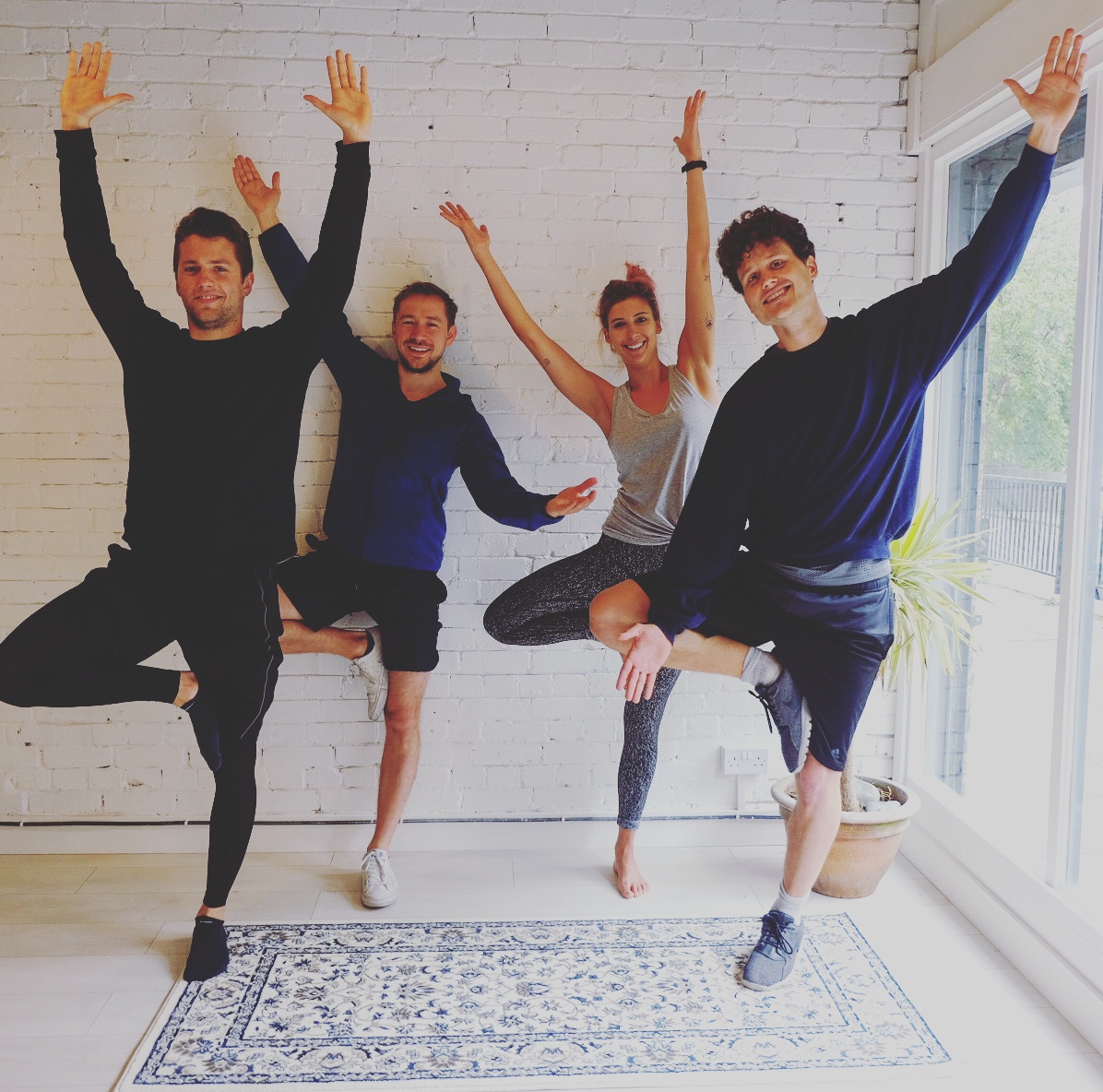 For the Core (FTC) is a new boutique yoga studio and health bar in the heart of Hoxton, London. This boutique studio boasts small class sizes with plenty of space to move and flow so guests get the most from their teacher and yoga practice.
Teachers are handpicked for their passionate and unique approach to lessons, offering an eclectic variety to the timetable and a class for everybody, from beginners to advanced practitioners alike.
Life's better with the app
Find out what therapists are working in your area and book one of 11 treatments.
Download our app