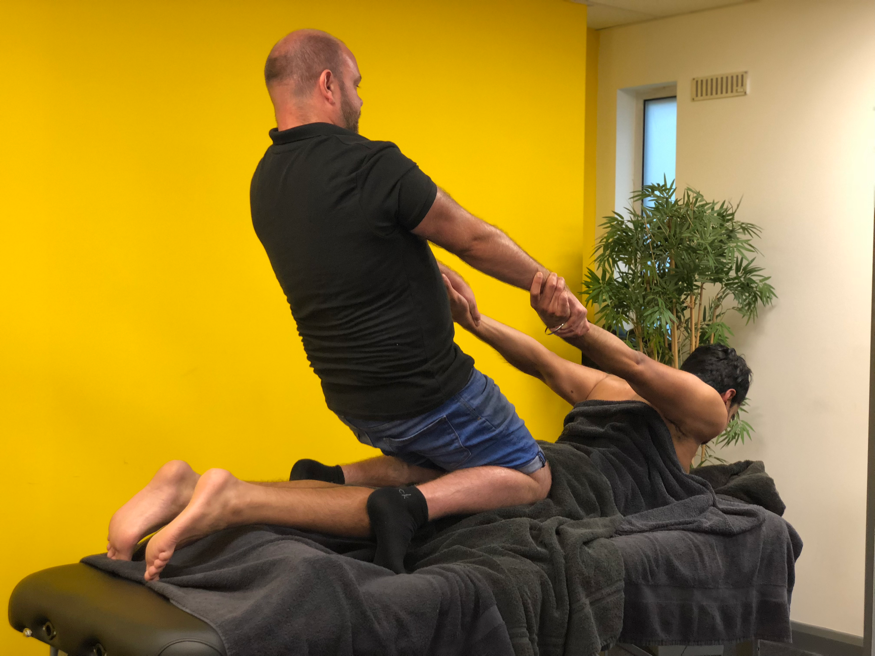 Please meet Jonathan, a true Urban Hero and one of our therapists ambassadors.  He brings to the table a lively spirit and a fun presence. Originally from the UK, Jonathan found Urban Massage in February as he searched for new innovations in the wellbeing industry and since then has been an avid marketer for our platform as well.
"I've recommended Urban Massage to other therapists because generally healers are not great at sales and self-marketing – so the platform does that for us. The HQ team are great at listening to therapists' wants and needs and they make it as fair as possible for us."
For Jonathan massage treatments are all about helping people relax and relieving away their tensions, and a strong connection between mind, body and soul. For that he suggests his clients choose their favourite relaxing music, but strongly suggests his favourite artist Deva Premal.
Setting the best atmosphere
"I love candles as it provides a great nice and relaxing atmosphere. I would say my calming presence and massage techniques will ease you into relaxation and reinvigoration."
Jonathan is a deep tissue expert and is always worried about giving the correct treatment for a client's needs. As he says, if you have a specific problem area: "Rome wasn't built in a day," so a 3-8 treatments are ideal to sort it out.
"Most of my regular clients love a great 90 minute treatment to really get into the area needed, so for the main concern area I will use sports massage and deep tissue techniques, followed by a great relaxing massage. I really consult with my client to find out your wants and needs."
In his spare time you can find Jonathan either in the cinema, or looking for the next beach location to explore – with this heat, who wouldn't want that? He loves the Mediterranean and the overall atmosphere of summer. A lover of scents and perfumes, Jonathan assumes: "I'm definitely the male version of Bridget Jones."
Book wellness at home
Massage, fitness, beauty and more, in person or online in the UK and France.
Discover services