Ever wondered who's sending you the Urban Massage emails? That would be the lovely Meg! Having spotted our ads on the Paris Metro, Meg moved over to London to become a member of the Urban HQ team. She works within the marketing team as our Customer Relations Management Executive, otherwise known as the email guru.
'Yes, I'm the one that says 'hi' in your inbox every now and then! I know that some people aren't keen on brand emails, but I'm always listening to our users so I can send them more things that they'll like reading. For me, my role is all about building a connection with people that love our services and keeping this relationship going, sharing tips and offers, Urban values, and reminding everyone that they deserve me-time'.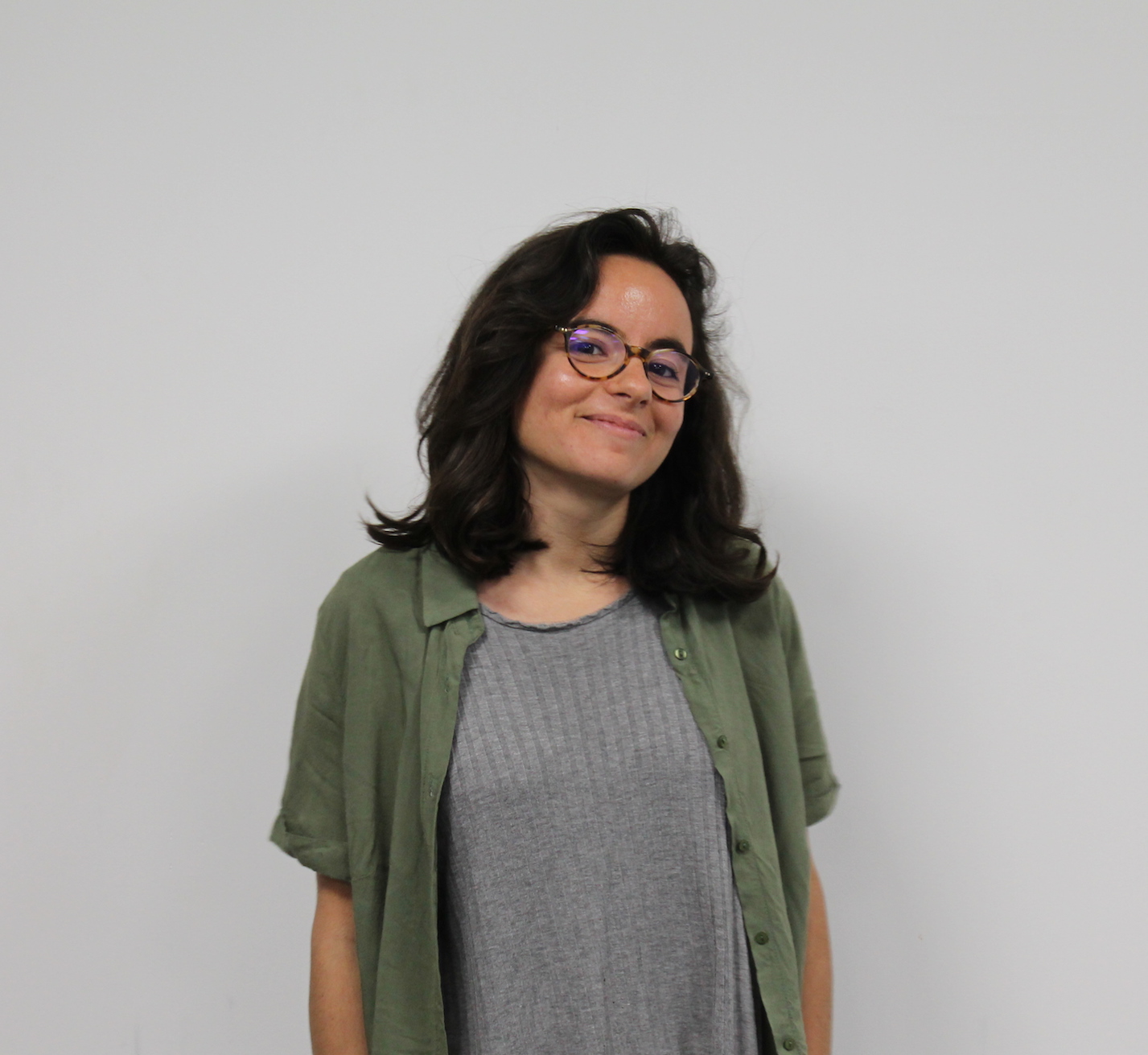 City dweller born and raised
Born and raised in Paris, Meg is no stranger to big city life. 'City life thrills me and energises me but also drives me mad with stress.' Like most of us living in a busy metropolis it can be all too easy to become stressed – something that Meg knows all too well. 'Bad moods and fast pace rub off on me, leaving me feeling tense almost all the time. I wouldn't have it any other way though – I get bored very easily!'
9-5 office jobs in the city mean that we spend a lot of time sitting at a desk and Meg is no exception. 'Yep, like most Londoners, I spend most of the day sitting at my desk, working on my computer. At the end of the day I'm often super stiff and achy.'
Always hunting for adrenaline
'I've always been competitive', says Meg. 'At the age of 11 I was the Paris Junior Ping Pong champion, and I still love the thrill of taking on my co-workers in a weekly ping pong battle after our Friday meeting.'
Meg also a massive fan of making the most of where she lives and trying everything London has to offer. She's a bit of an adrenaline junkie too, and loves, 'trying new adrenaline-rush things, like Escape Games and other immersive experiences, even better if they include virtual reality or a roller coaster…or both.'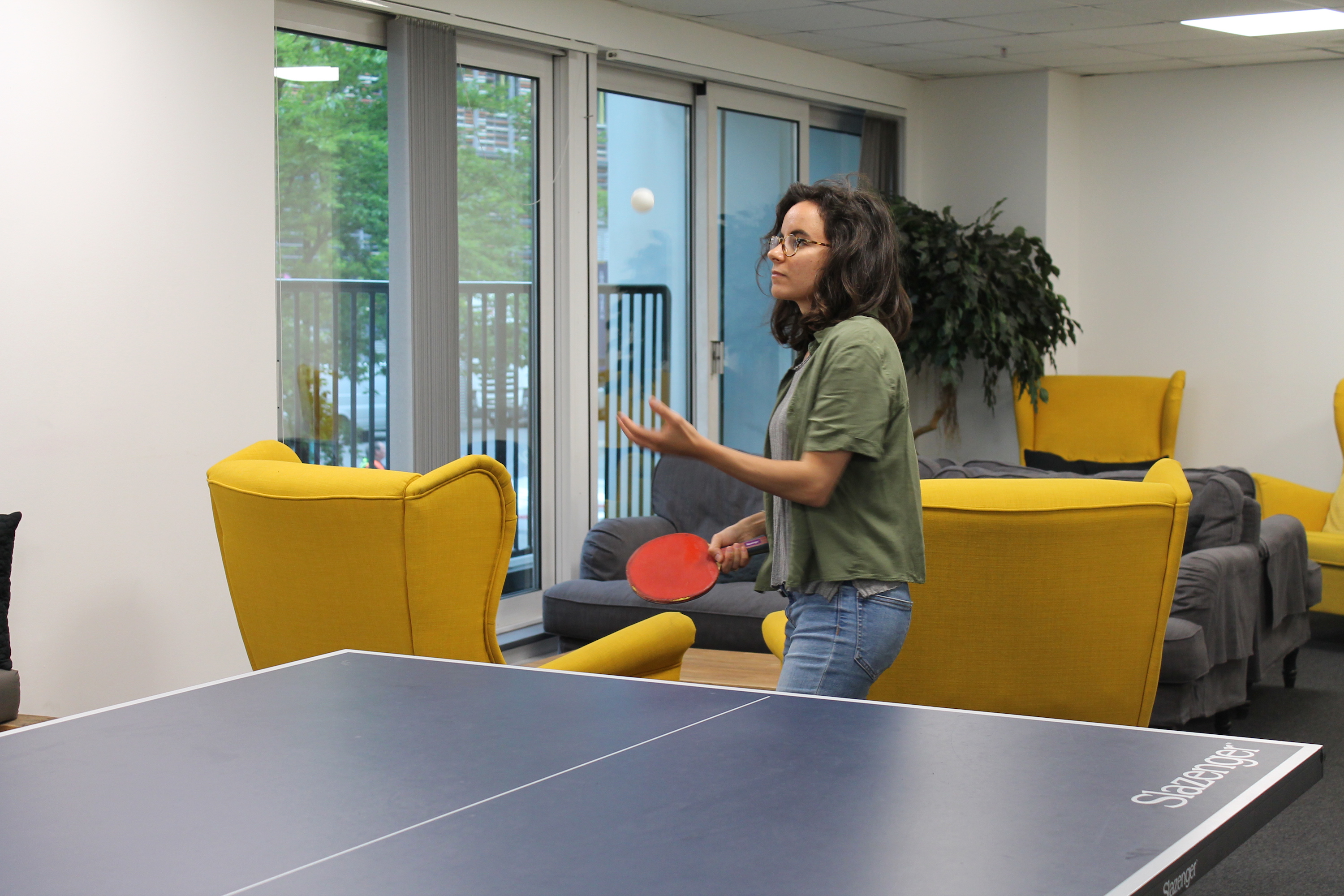 I don't take care of myself enough
'I'm quite a grumpy loner', laughs Meg, 'at the end of the day I head home or have dinner out, but always aim to be in bed by 10.30pm so I can fall asleep watching Netflix.' 'I'm ashamed to say I don't do anything for my physical wellbeing…for my mental wellbeing I attend a choir group once a week. I know I should spend more time on self-care but it's difficult when you feel constantly busy.' Something a lot of us can probably relate to!
My one wellness effort
'The one thing I do to take care of myself, is to have a deep tissue massage once every six weeks. My home is my safe place, so I always feel comfortable having massages in my living room.' Due to her busy lifestyle during the week, Meg tends to have treatments on the weekend. 'I shut the blinds and doors for privacy, I dim the lights (I have fairy lights in my living room that give a nice glowy atmosphere) and I light a few scented candles. I make sure to make the most of my appointment time so I prepare clean towels before the therapist arrives. Depending on my mood I set up my own playlist (I'm a bit fan of pianist Ludovico Einaudi in the background).'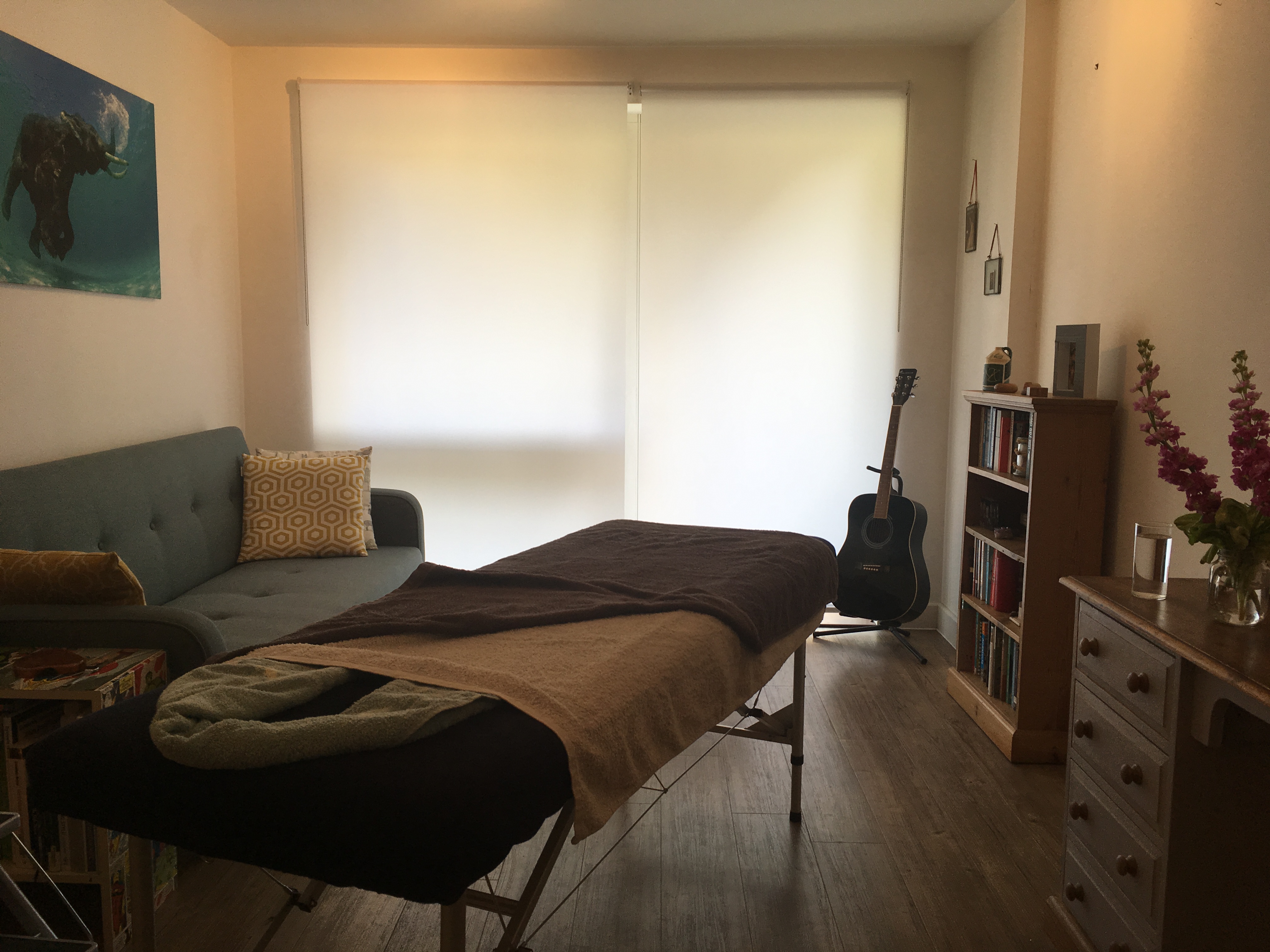 So, that's Meg! Now you know who's behind the Urban emails – someone who's full of energy, a true urbanite, and a fan of gentle classical music.
Life's better with the app
Find out what therapists are working in your area and book one of 11 treatments.
Download our app