Meet Magda. She's been a qualified massage therapist for two years, and has spent almost the same amount of time partnering with Urban Massage after discovering us online.

Much of her working day is spent travelling across the capital, bringing wellness directly to hardworking office dwellers. However, by night, you'll also find her bringing her skill and expertise to events too – including Secret Cinema!
We met with Magda to find out her story.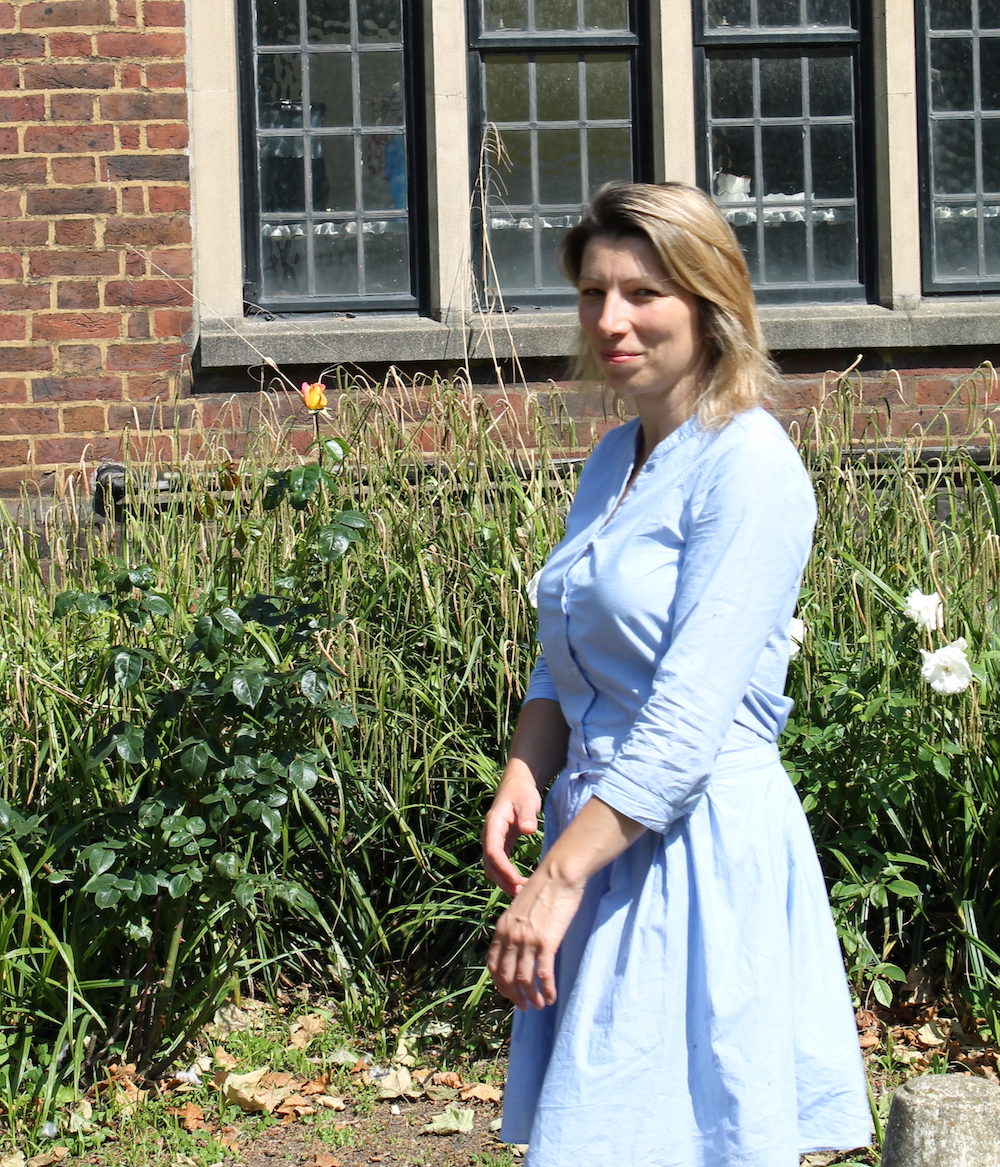 Free spirited
Magda has been living in London for 15 years after moving here from Slovakia  – 'I come from a very rural town, and I wanted to be closer to a cultural hub.'
She loves the hustle and bustle of the capital but Magda is very much a free spirit and would love to live in another country in the near future. 'I recently went to Tuscany on holiday and absolutely fell in love with it. I can imagine living there, so that might be the next place I move to! I believe in trying new things and finding new experiences.'

And it's exactly this attitude that led her to where she is today. ' Before training to become a massage therapist and joining Urban Massage, I was working as a primary school teacher, it's a massive change, but I love a new challenge!'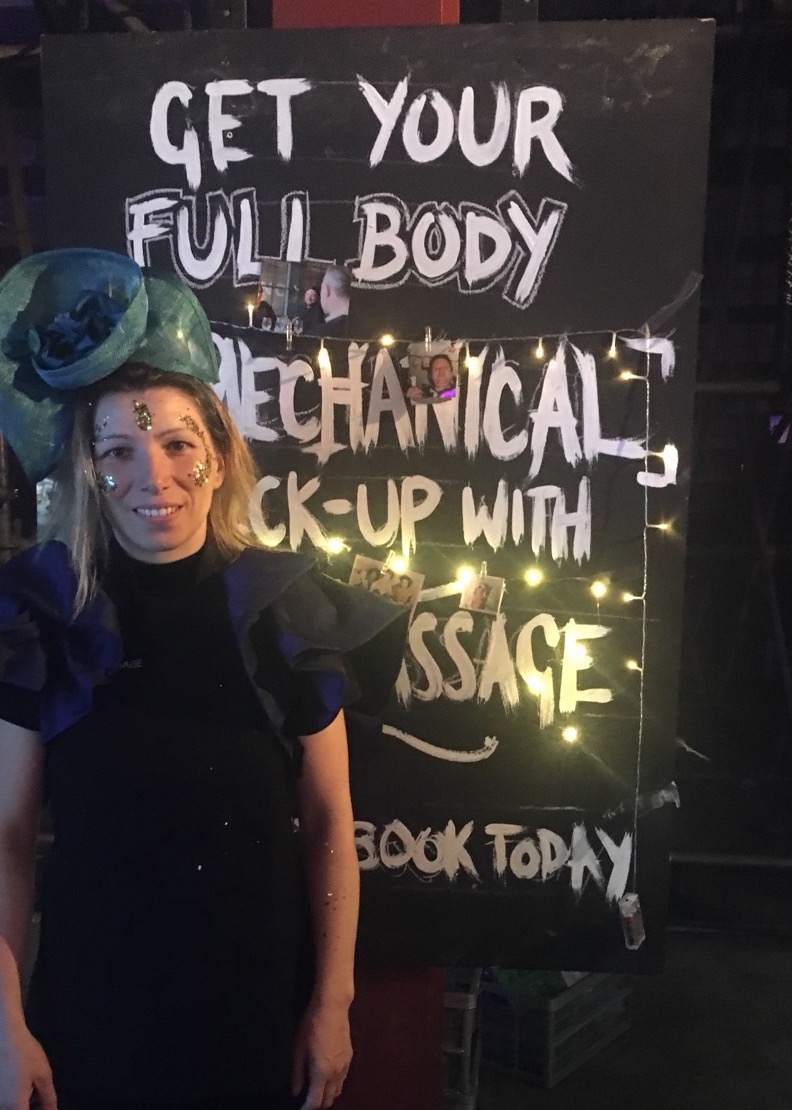 Multitalented
As well as being a top-rated massage therapist, Magda loves to branch out with hobbies in the evenings and on weekends. 'In my spare time I draw – I practice every day so that I get better and better. I like portraiture, and I love to draw people I love, so I've got plenty of pieces featuring my children.'

But an easel and a set of sharpened pencils isn't the only way Magda unwinds. 'I also adore taking part in a ballet class. They're so good at helping me to maintain a good posture, build a strong core, improve stamina, and also helps to with flexibility. I'm a big admirer of ballet dance and think it gives you the most amazing workout!'
'I also make sure I spend plenty of time with my kids on the weekends. We all love going to Richmond Park to explore the nature and we'll sometimes play golf or tennis together.'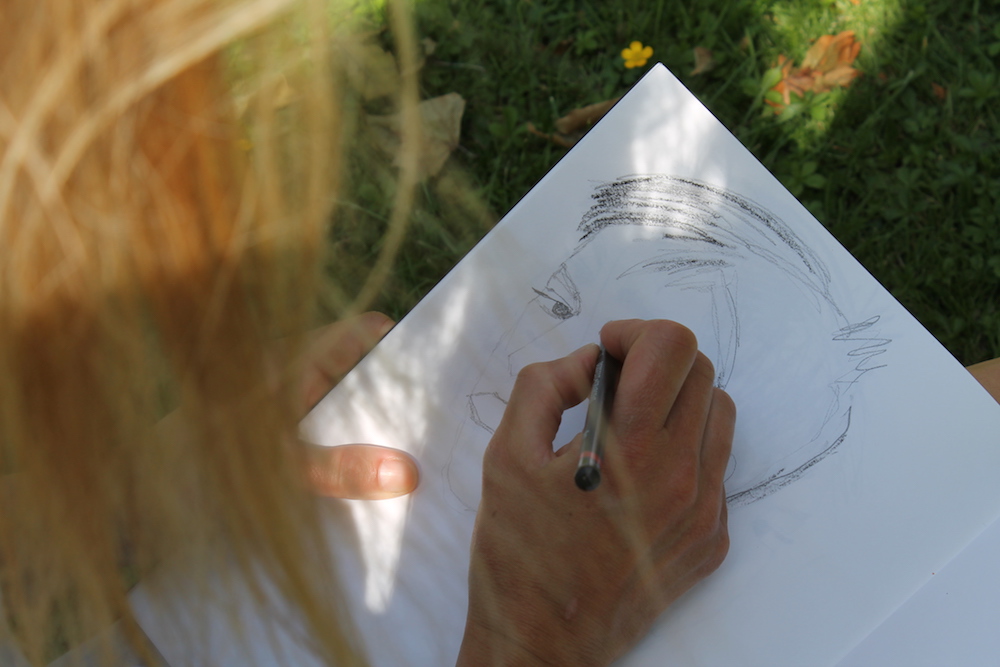 The queen of chair massage
'I was delighted to be chosen to work at the Secret Cinema Blade Runner event, which runs from March through to July. Every day I've been able to meet new people from the audience. They are always so refreshed and amazed at how effective the chair massage is at targeting so many trigger points. We also get to dress up to play characters related to the film which is so much fun! We pretend that the people in the audience are coming for a biomechanical check-up.'

'Being able to do things like this is one of the best things about being a massage therapist. You're always meeting new people and helping them to feel better both mentally and physically. It's incredibly rewarding!'