Back in 2005, a magazine journalist working every hour imaginable and leaving herself zero time to even think about how she was feeling, let alone do anything about it, decided that she was going to take a leap of faith, ditch the job, and train as an aromatherapist and nutritionist. 
That was Nicola Elliot, founder of Neom Organics, the advocates of natural skincare and home products. We caught up with Nicola, to find out why she decided to take a bet on leaving her career and start her own business in the wellness industry.
Where it all started
"I launched NEOM in 2005, with my business partner Oli. My life was pretty hectic working as a journalist – I'm talking 60 hour weeks as well as a jam-packed social calendar, and I was totally burnt out. I really noticed that my own wellbeing, and that of my close friends, was being affected by the stress and demands of a modern day busy life. The worst offenders? Poor sleep, stress, low energy, and mood swings.
Then I had a light bulb moment, I decided 'no more', I needed to do something for me because work sure wasn't. That's where I kickstarted my wellbeing journey, I trained as an aromatherapist and nutritionist, and from there, Neom was born."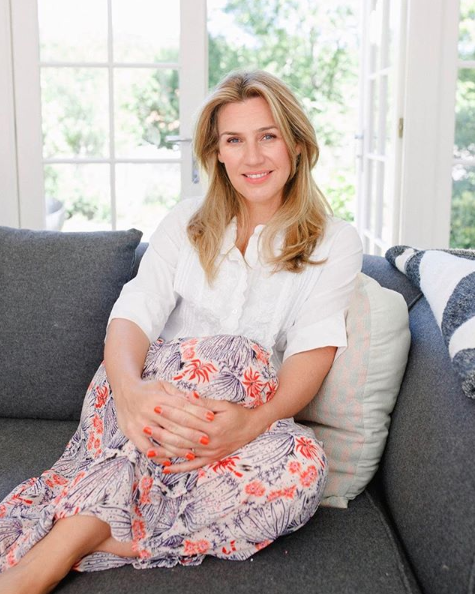 What advice would you give to someone wanting to follow in your footsteps?
"Be a self-starter – Oli and I did a lot of the learning in the beginning, we knew we had a great idea but initially, we had to do a lot of things for ourselves. If you don't know something, learn about it, there are plenty of resources out there to educate yourself, get online, read the business books. Books are a great place to start. Getting ahead in business really is all about getting on with it and working hard. 
"Secondly, don't dwell on problems and barriers that you'll come up against, make finding a solution your number one priority so that you can move onwards and upwards. And finally, remember being successful isn't necessarily about reinventing the wheel."
"Our first five treatment candles were the first of their kind: we had taken the idea of a fragrance candle but introduced a whole new organic side to it and discovered the aroma-therapeutic benefits they offered. If your idea or concept isn't brand new, it's not necessarily a bad thing, just make sure you do it better than anyone else has before."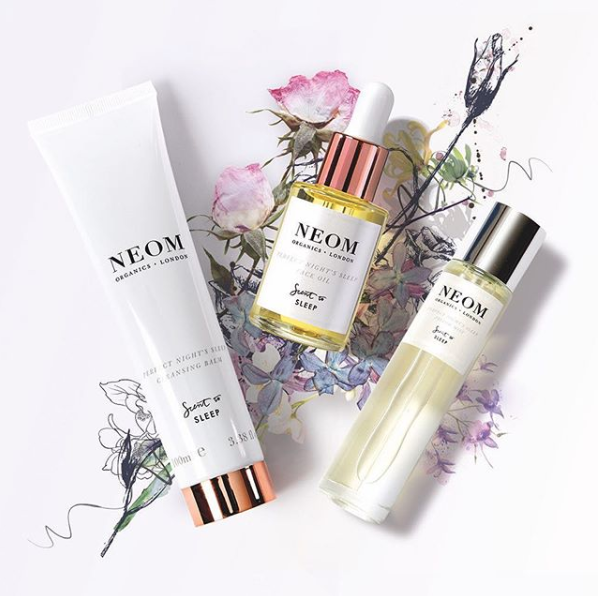 What do you do when you're out of office?
"When I'm not planning new product launches and new stores, I love spending time with my family, I'm happiest when I'm at home with them. I'm also a huge bookworm so you can always find me curled up on the sofa with a new book."
How do you relax? 
"A massage really helps me to relax... I try and have one every couple of weeks or at least once a month. The Neom Perfect Night's Sleep Wellbeing Treatment is my absolute favourite and I ALWAYS sleep so well after it! I place a high priority on taking care of myself and my personal wellbeing. After all, we need to be healthy and happy ourselves to be able to take care of others."
How do you fit self-care in? 
"I always try to take a little time out for myself each day, whether that's a run in the morning, or a relaxing bath in the evening, just having that time to switch off from being a mum/wife/boss is super important for me. Also, a good night's sleep is key – nothing affects how you feel as much as sleep or lack of it. A routine is key, I always read my book, if only for five minutes, to help me drift off. I take two magnesium capsules and spritz my pillow with the Perfect Night's Sleep Pillow Mist – it's my favourite part of the day!"
Urban Curates Neom Sleep and De-stress treatments are available to book through the Urban Massage app or here.